Which Team Should You Join?
Check out our team leaders below to see who's profile and sleep style most resembles yours.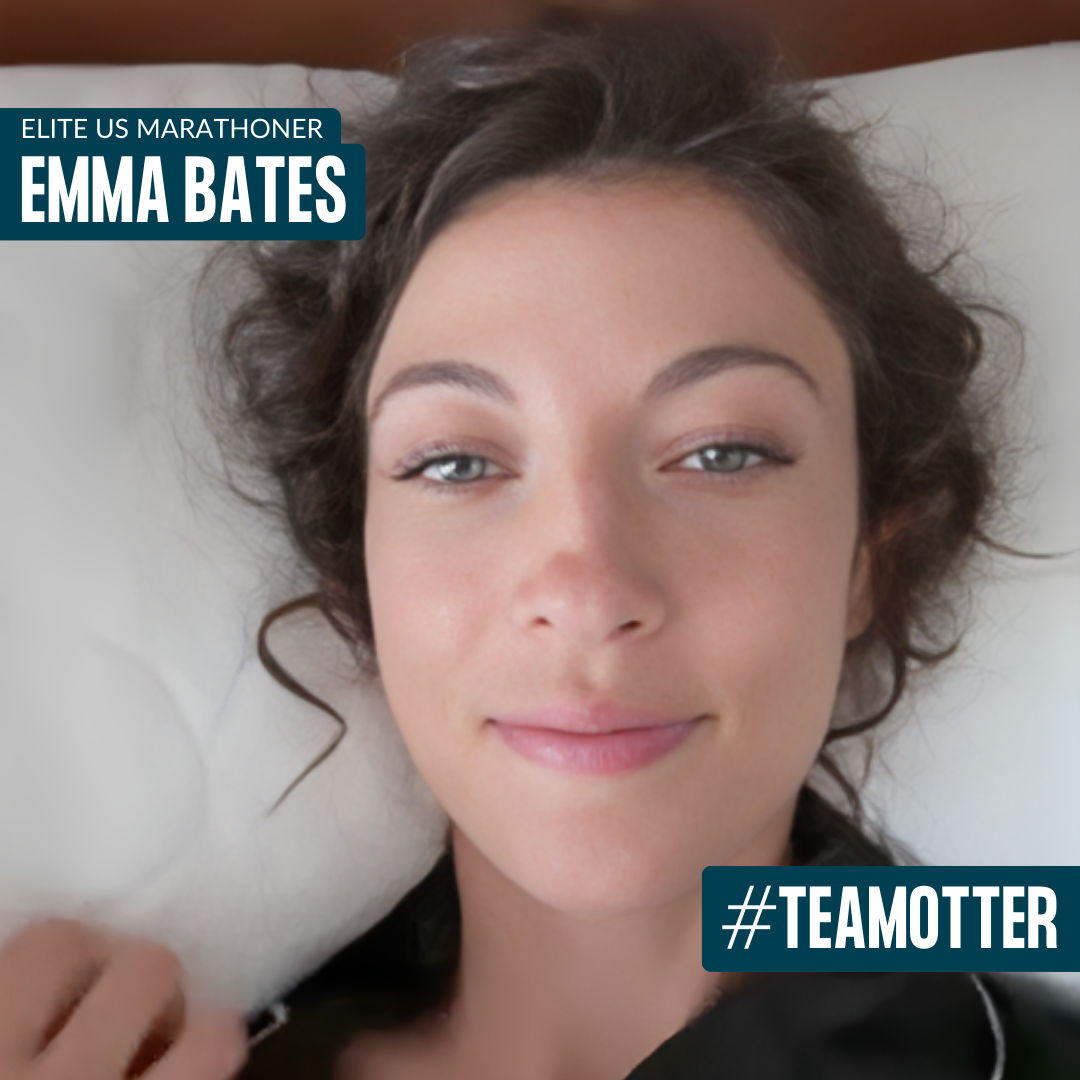 TEAM OTTER
Emma Bates
Emma is one of the fastest marathoners in the world, posting some of the most impressive performances ever by an American in the past year, including the fastest US finisher at the 2023 Boston Marathon.
Emma matched with the Otter pillow, since she is a versatile sleeper - meaning she'll sleep on her side, back and stomach.  She loves that the cover on her Otter is machine washable, and she paired her pillow with our travel compression bag, so she can bring it with her to all of her races.
The Otter has a medium soft feel that's both supportive and super cozy.  Since it's adjustable - meaning you can add or remove fill - it's a great option for all body types and sleep positions.  On top of that, the gel-infused memory foam helps draw heat from the body throughout the night. No surprise it's our best seller!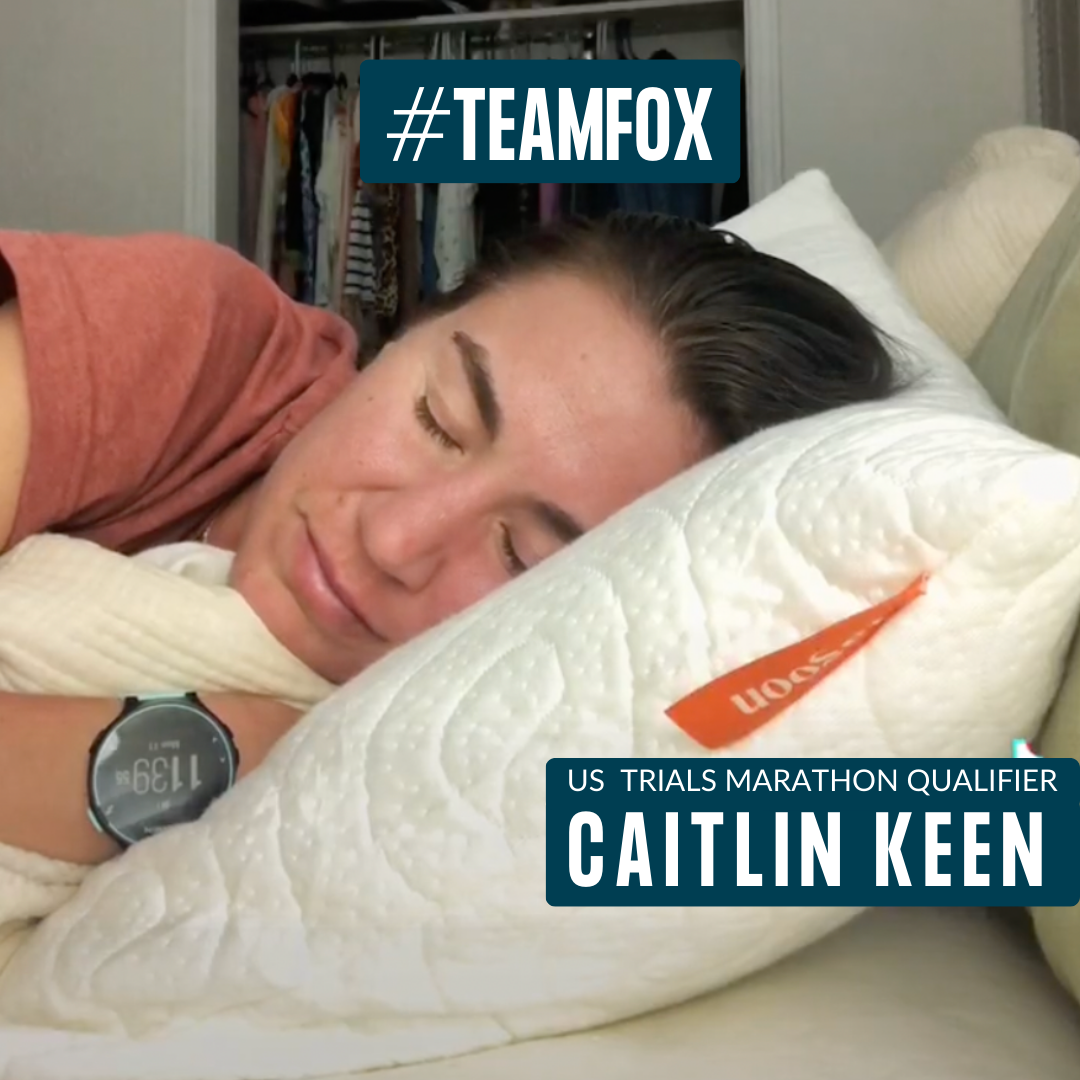 TEAM FOX
Caitlin Keen
Caitlin is an incredible marathon runner, having qualified for the 2020 US Olympic Marathon Trials, and just captured her third victory at the Flying Pig marathon in Cleveland, OH.  To stay at the top of her game, Caitlin is always looking for ways to optimize her sleep.
After her first week sleeping with the Fox pillow, Caitlin saw her deep sleep improve by an average of 52 minutes per night.  This improved deep sleep helps her build more muscle, recover more quickly, and improve mental acuity. 
The Fox has a medium soft feel that's a perfect balance of comfort and support. Whether you sleep on your side, back or stomach, it can be the perfect loft for you, since you can add or remove its fill.  It's a touch softer than the Otter pillow, if you're deciding between the two.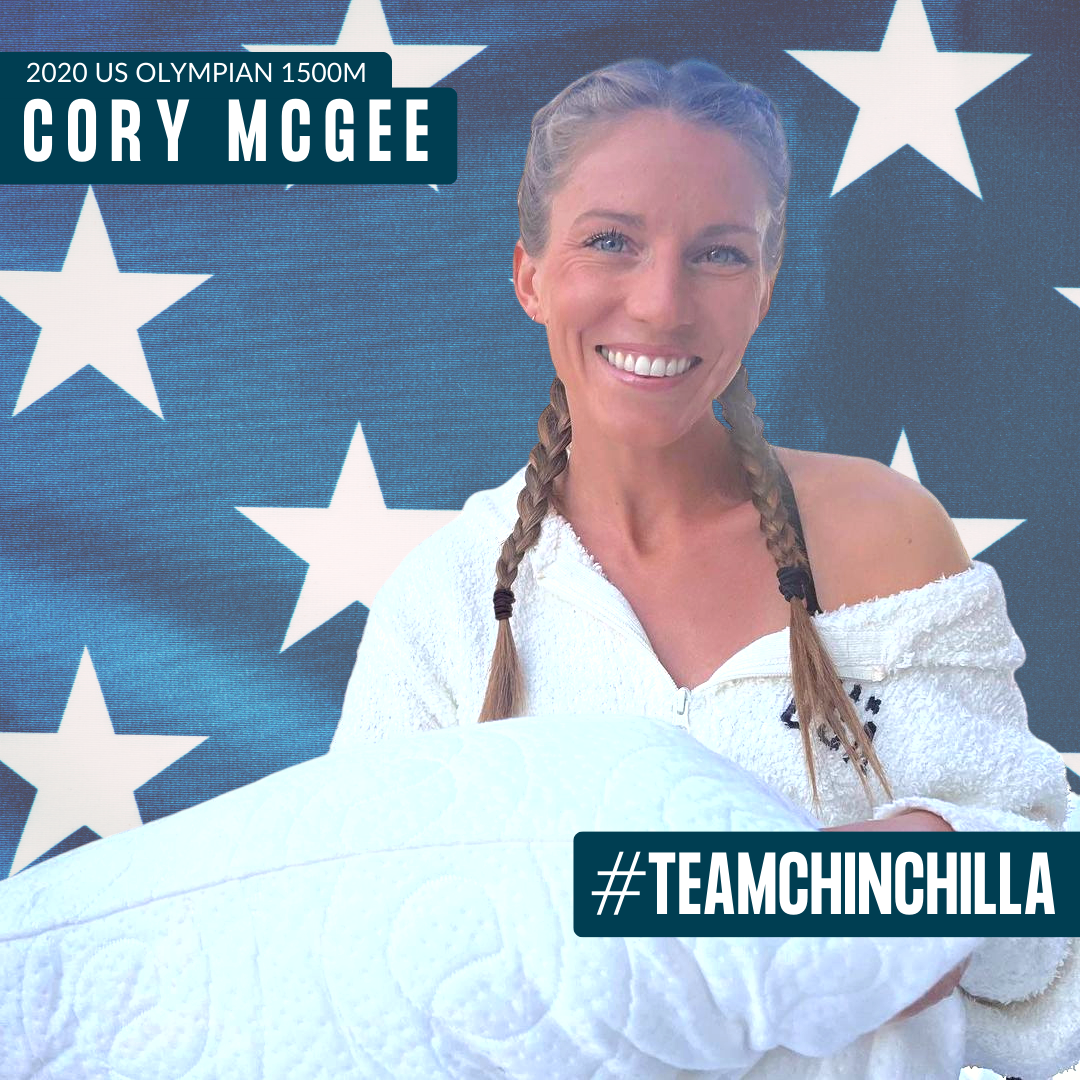 TEAM CHINCHILLA
Cory McGee
Cory is one of the best 1500 meter runners in the World, representing Team USA at the 2020 Tokyo Olympics, and the past two World Championships.  She takes her rest and recovery seriously to keep her ahead of the competition.  
"I absolutely love a soft pillow," Cory said. After sleeping with [the Chinchilla] for about a month, I am so happy I found the perfect pillow for my needs."
The Chinchilla is the softest, most luxurious Lagoon pillow, filled with ultra-soft microfibers.  If you're a stomach sleeper with a slender or average build, or just love an incredibly plush pillow, you need to try the Chinchilla.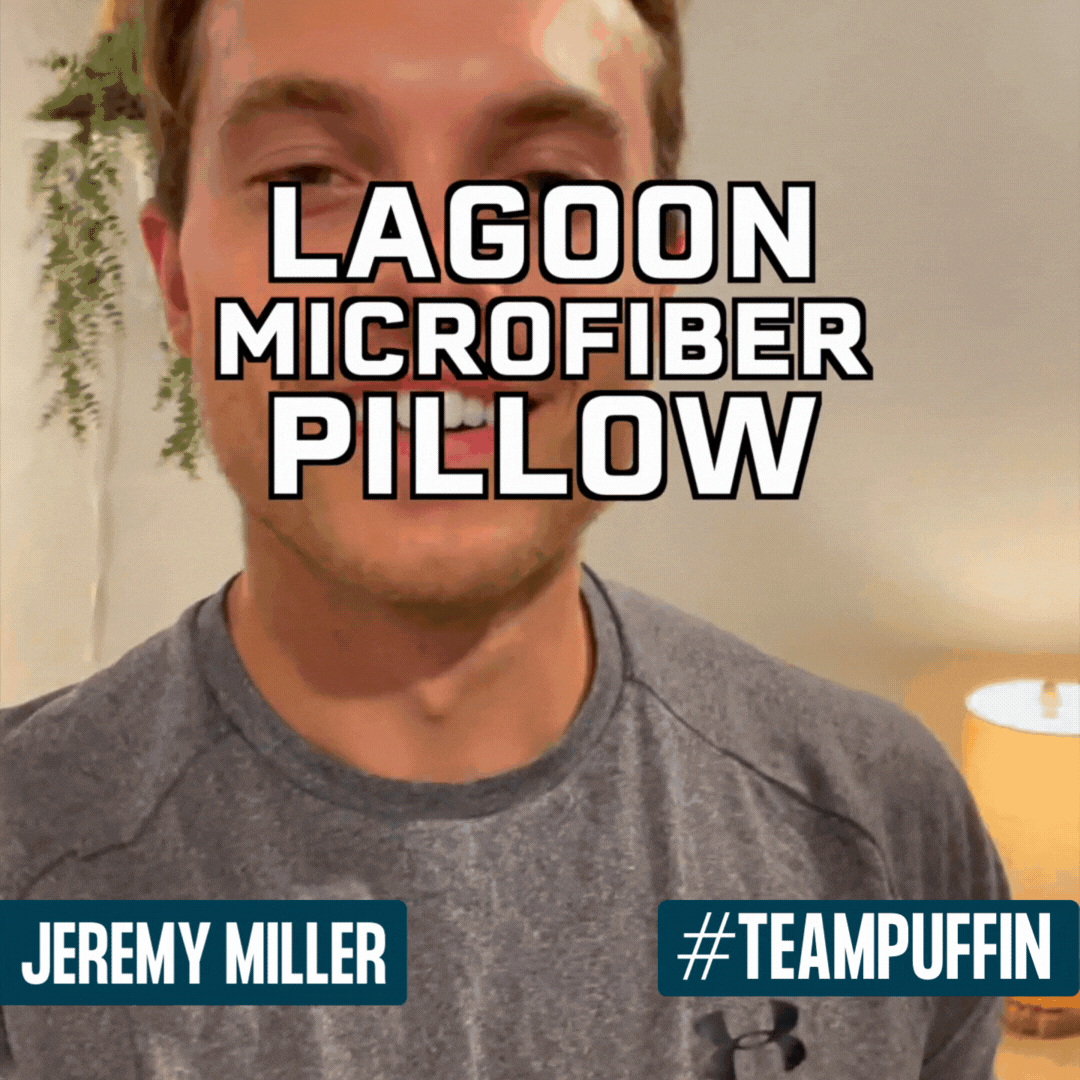 TEAM PUFFIN
Jeremy Miller
Jeremy is a rising star in the running community, recently posting a PR at the Boston Marathon, then taking on a serious summer of ultramarathon racing, all while helping to build an awesome running community in Austin, TX and a new electrolyte brand, Switchback. How does he do it all?
Jeremy took Lagoon's two-minute sleep quiz, and was matched with the Puffin. Its medium soft microfiber fill is perfect for a stomach sleeper like Jeremy with a larger more muscular frame.  
The Puffin will be soft enough to lay your face into, but also give enough support to keep your head off the mattress, keeping your neck and back aligned.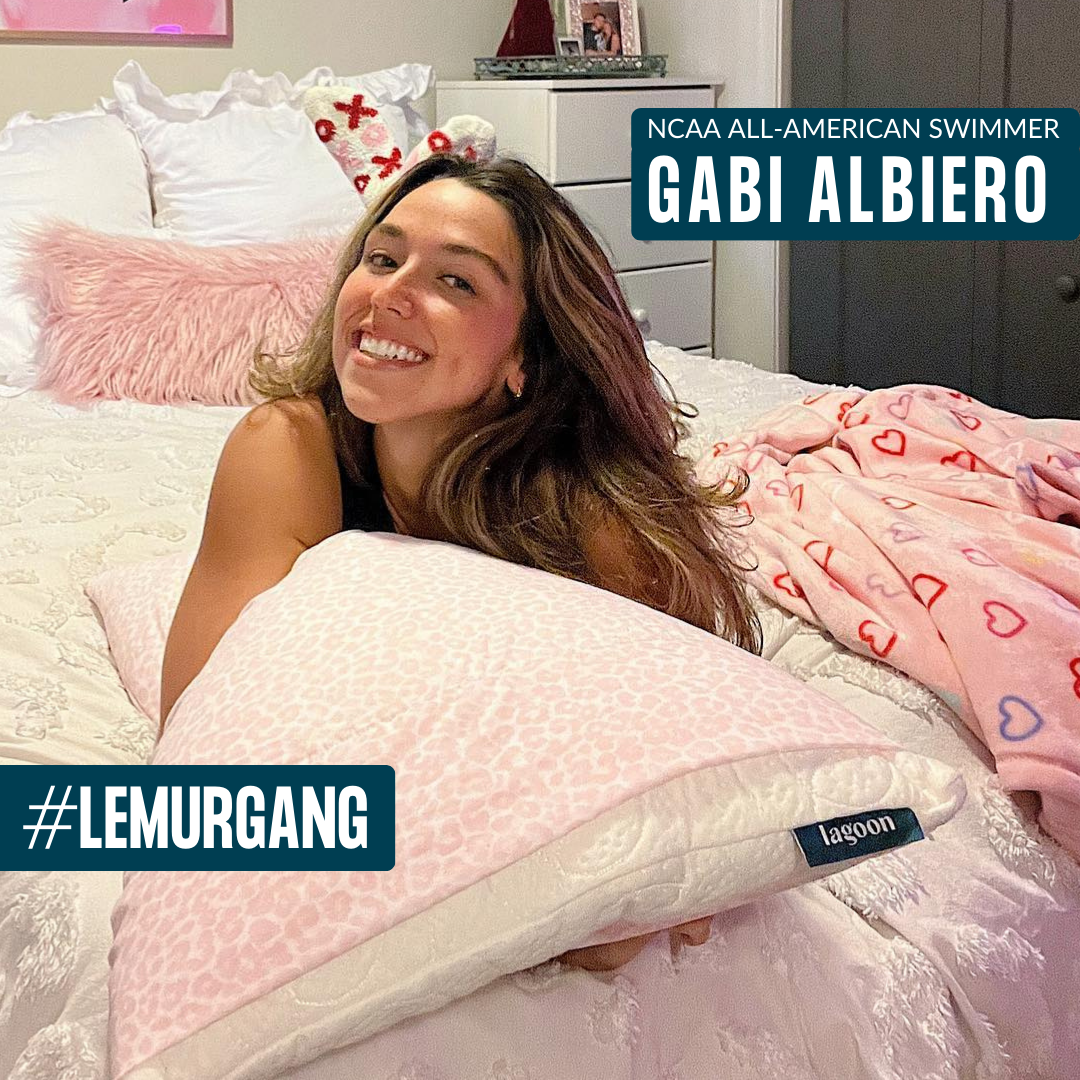 LEMUR GANG
Gabi Albiero
The #LemurGang is tremendously proud of their choice in pillows.  NCAA All-American, and USA Swimming National Team member, Gabi Albiero is the perfect example. 
"I never have to worry about interrupted sleep or waking up with body aches," Gabi said after her first few weeks using the Lemur pillow. "This is huge to set me up for a hard week of work."
If you're a back sleeper, or if you like a medium-soft pillow that's just a touch softer than our shredded memory foam pillows, the Lemur may be the perfect match for you.  Plus, it's fully adjustable - meaning you can add or remove fill until you get your alignment just right.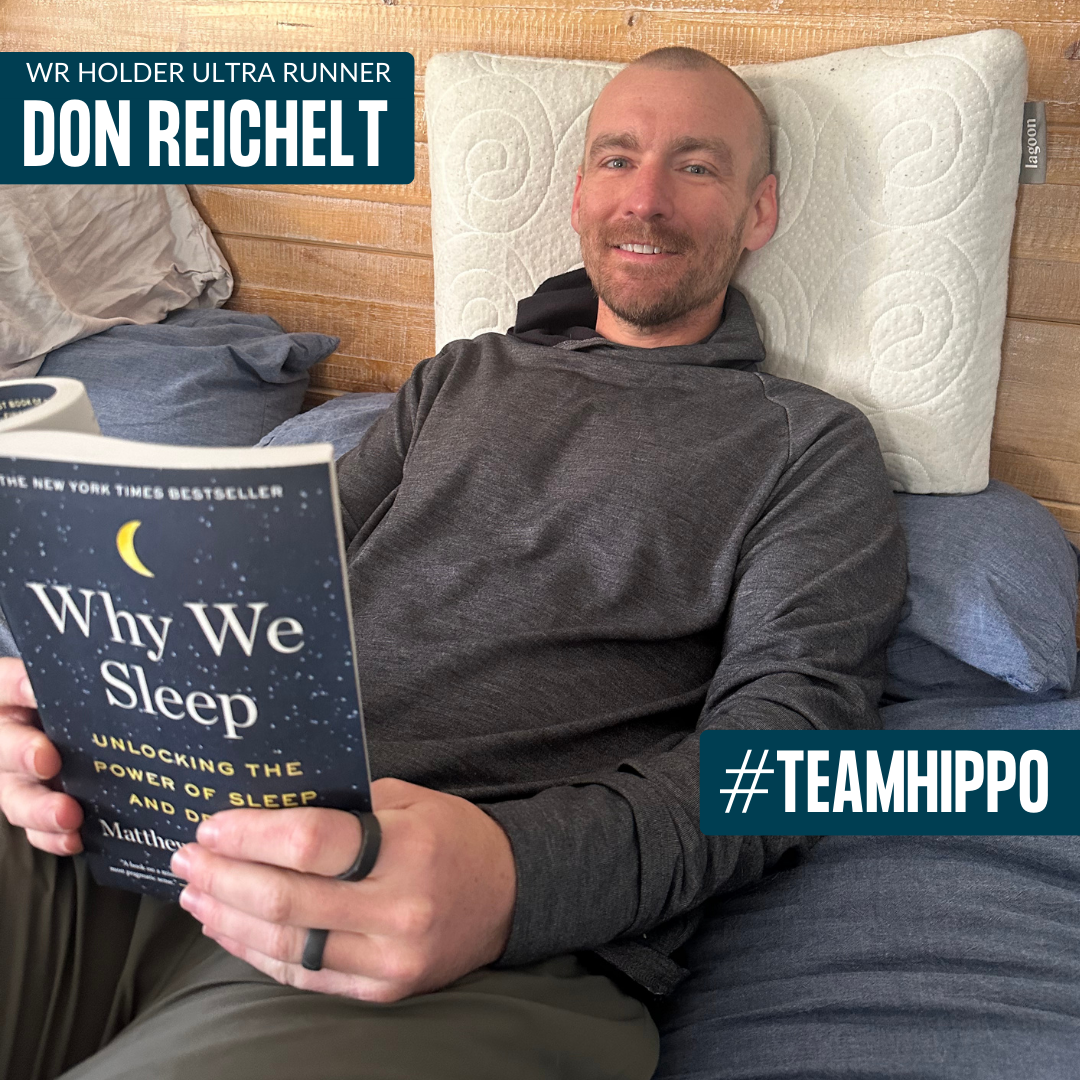 TEAM HIPPO
Don Reichelt
In 2022 Don set three world records when he ran over 100 miles in 24 hours on the Assault treadmill at a Lifetime Fitness in New York.  He's completed the mammoth Cocodona 250 - which traverses 250 miles across the state of Arizona - and countless other inspiring races. 
Don's able to keep taking on these challenges in part because of the keen emphasis he places on his rest and recovery.  He started using the Hippo pillow in July of 2022 and now doesn't go anywhere without it.  He loves the breathability of the pillow, and it's melty, rest-on-top feel.  
The Hippo is a great choice for side sleepers who have a lean or slender build (i.e. narrow shoulders), or also a back sleeper with broad shoulders.  Wondering if the Hippo is right for you? Check the specs here…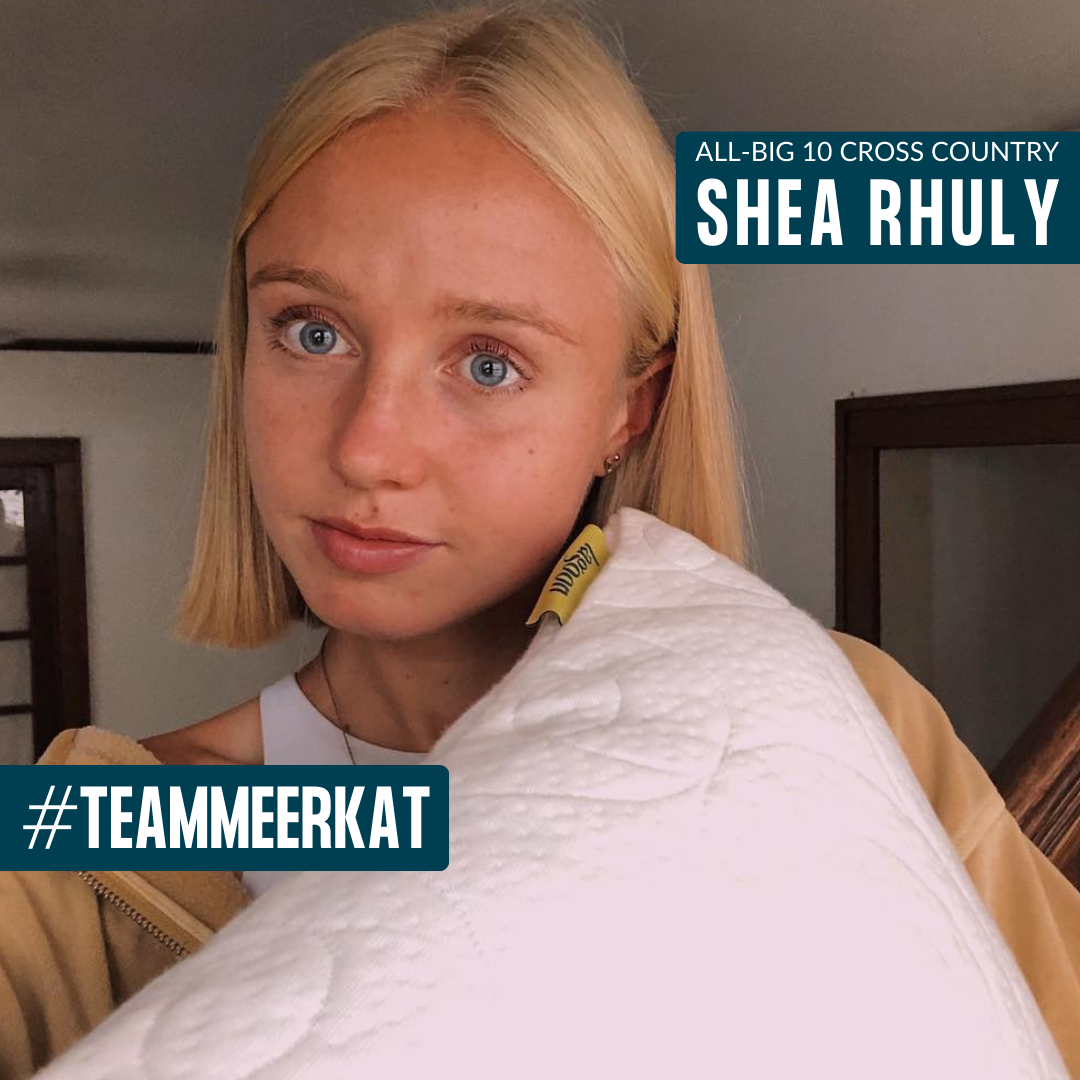 TEAM MEERKAT
Shea Rhuly
Before switching to the Meerkat pillow, All-Big-Ten XC standout Shea Ruhly was a restless side sleeper.  She found herself waking up multiple times per night and wasn't getting the restorative REM sleep she needed.  
"Since using The Meerkat, I have been getting consistent support and have been sleeping deep through the night," Shea said.  "I wake up feeling rested and ready to start my day. I have noticed that I feel more recovered going into my workouts and have less of a brain fog in the classroom."
The Meerkat is a low profile pillow, so typically works best for side sleepers that have narrow or slender shoulders, or back sleepers with broad shoulders.  If this is your profile, and you like consistent support with a soft finish, check out the Meerkat.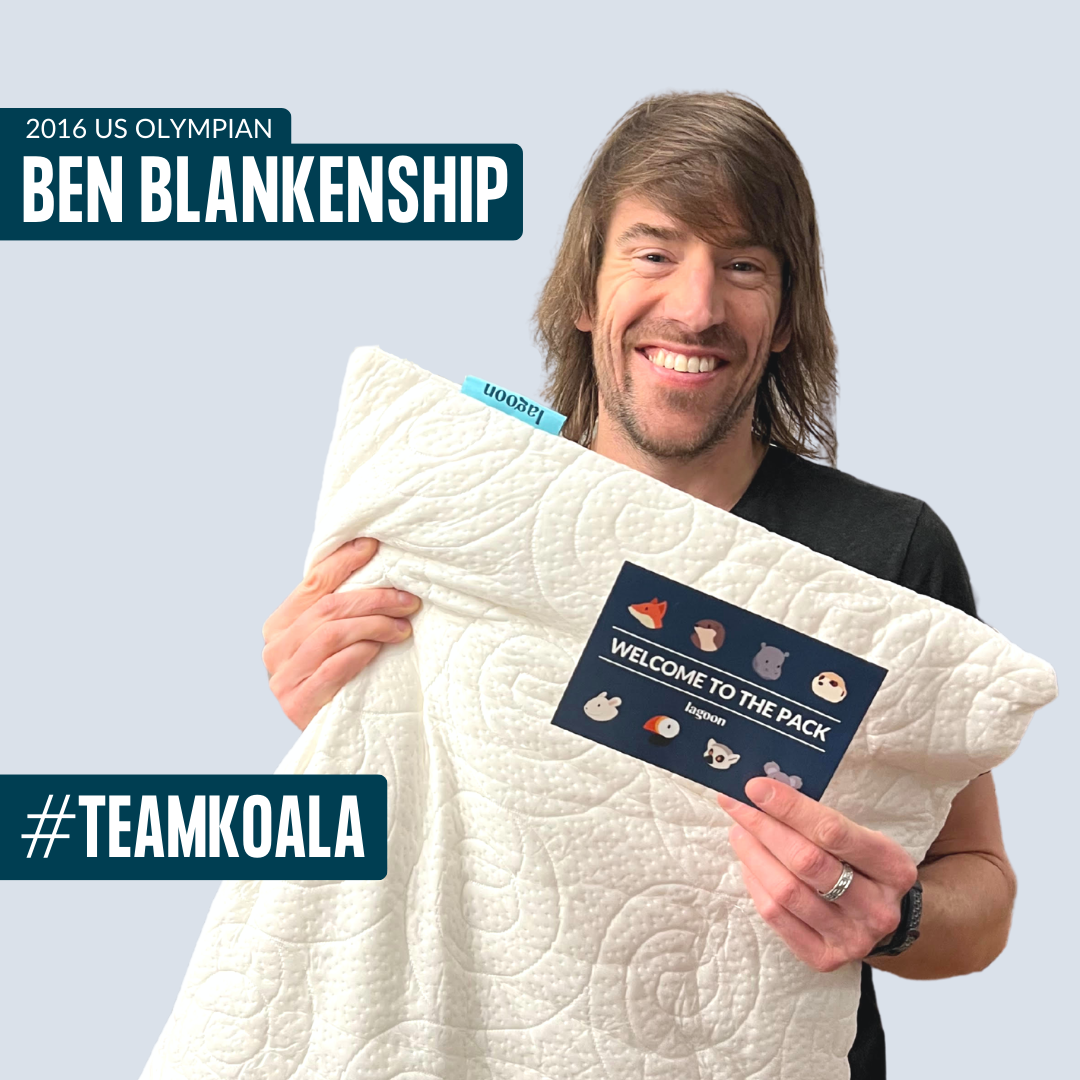 TEAM KOALA
Ben Blankenship
After competing in the 1500m at the 2016 Rio Olympics and internationally for the USA in 2018 and 2019, Ben Blankenship has made the massive leap to now train for the marathon.  He's being coached by Ryan Hall - the holder of the fastest marathon time ever for an American.  
"As the mileage creeps up, my coach has made it clear that outside of running, my job is to sleep. That is the only way my body will truly recover and absorb the training load the marathon requires," said Ben.  "Which is where Lagoon comes in. I took the online test, [found my match], and had one of the best night's sleep of my life the first time using it. Then the same thing happened the next night. And the next."
If you like a low-profile, thinner pillow that's made with all 100% Australian wool fill, check out the Koala now.