Cooling Gel Infused Memory Foam Fill - The Otter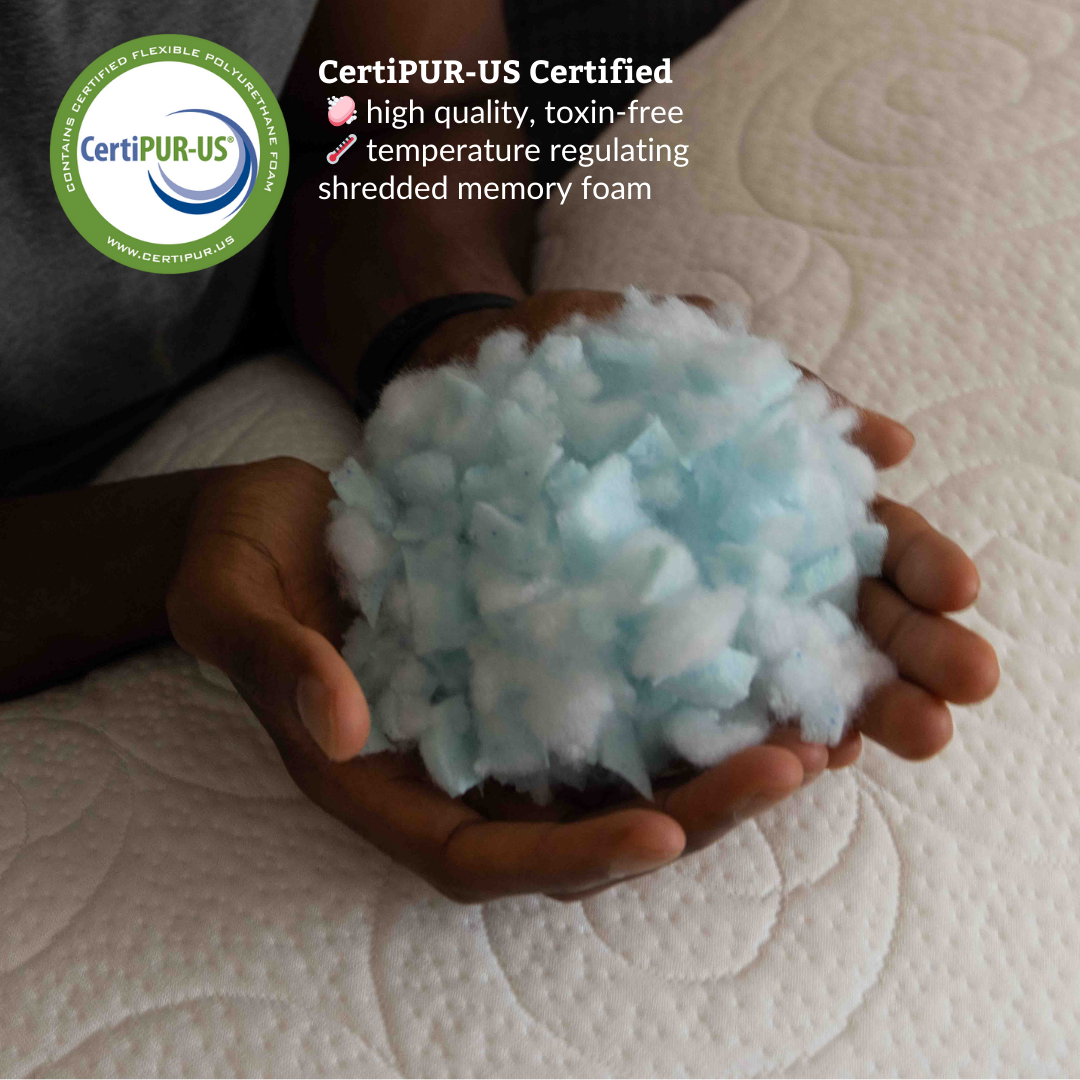 SHOP WITH CONFIDENCE
Lagoon's Customer Guarantees



DESIGNED FOR OPTIMAL SLEEP
How Lagoon Pillows Perform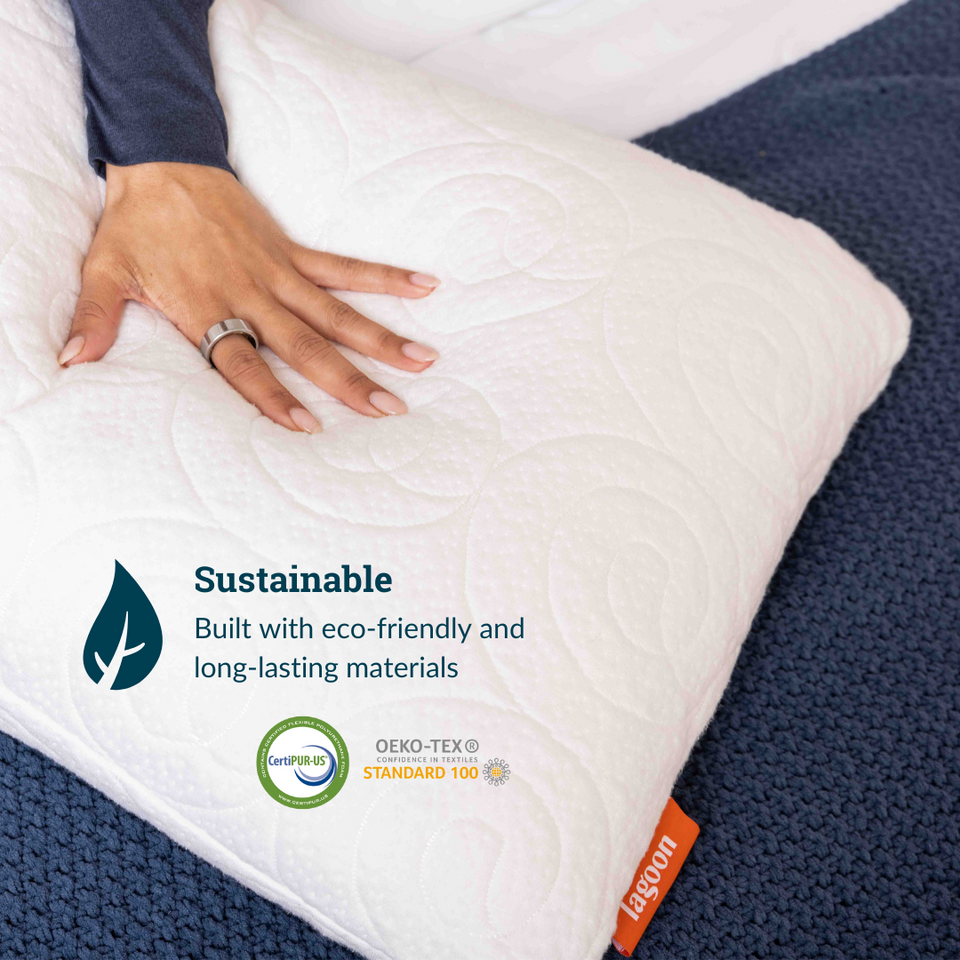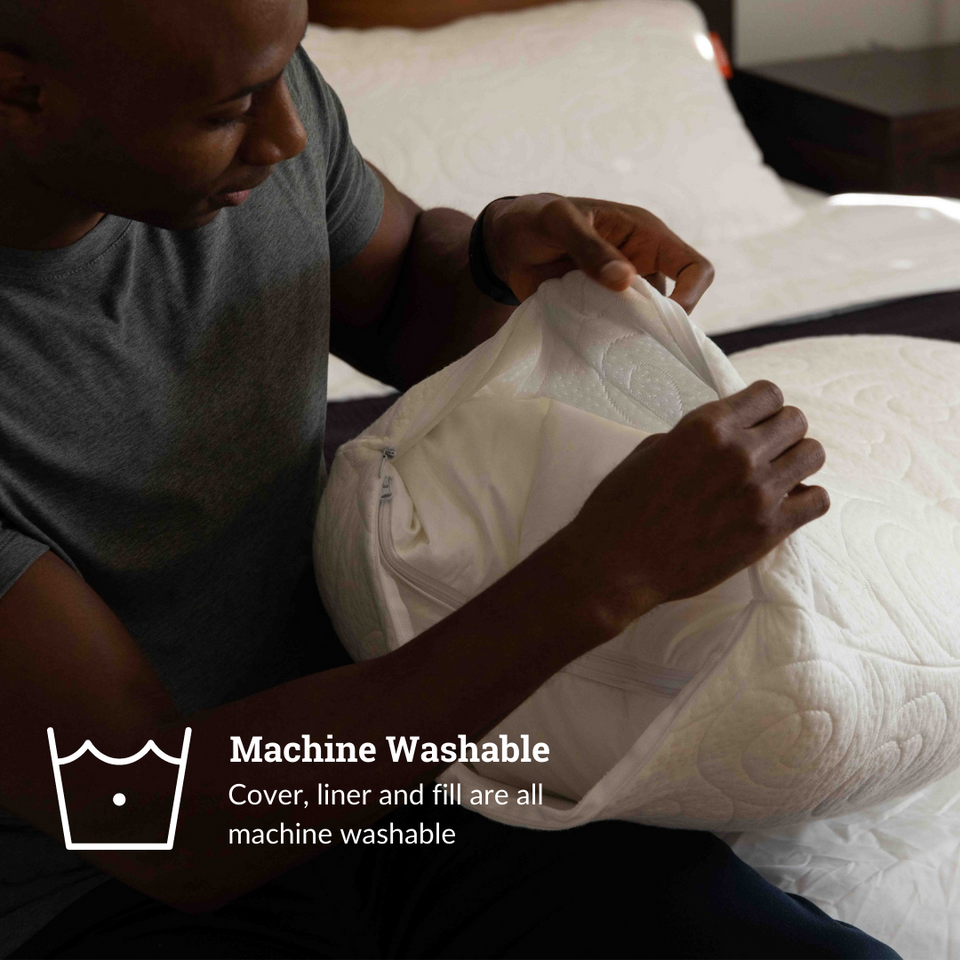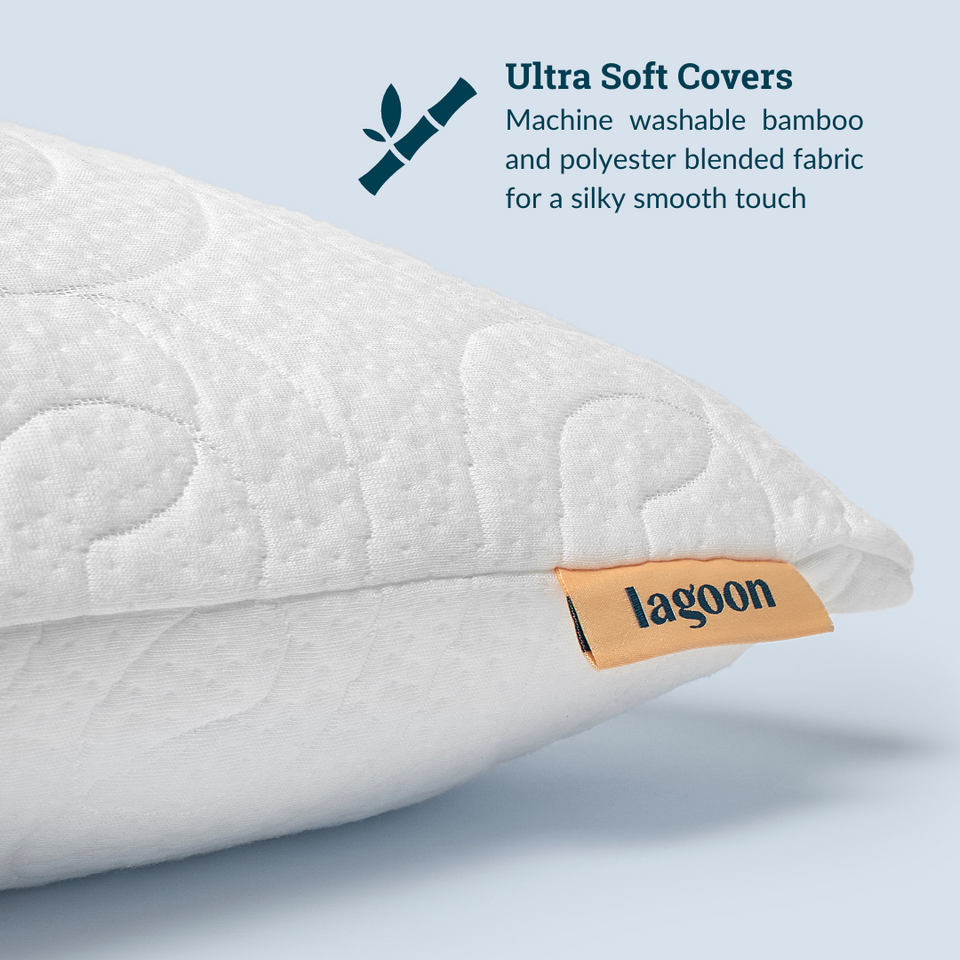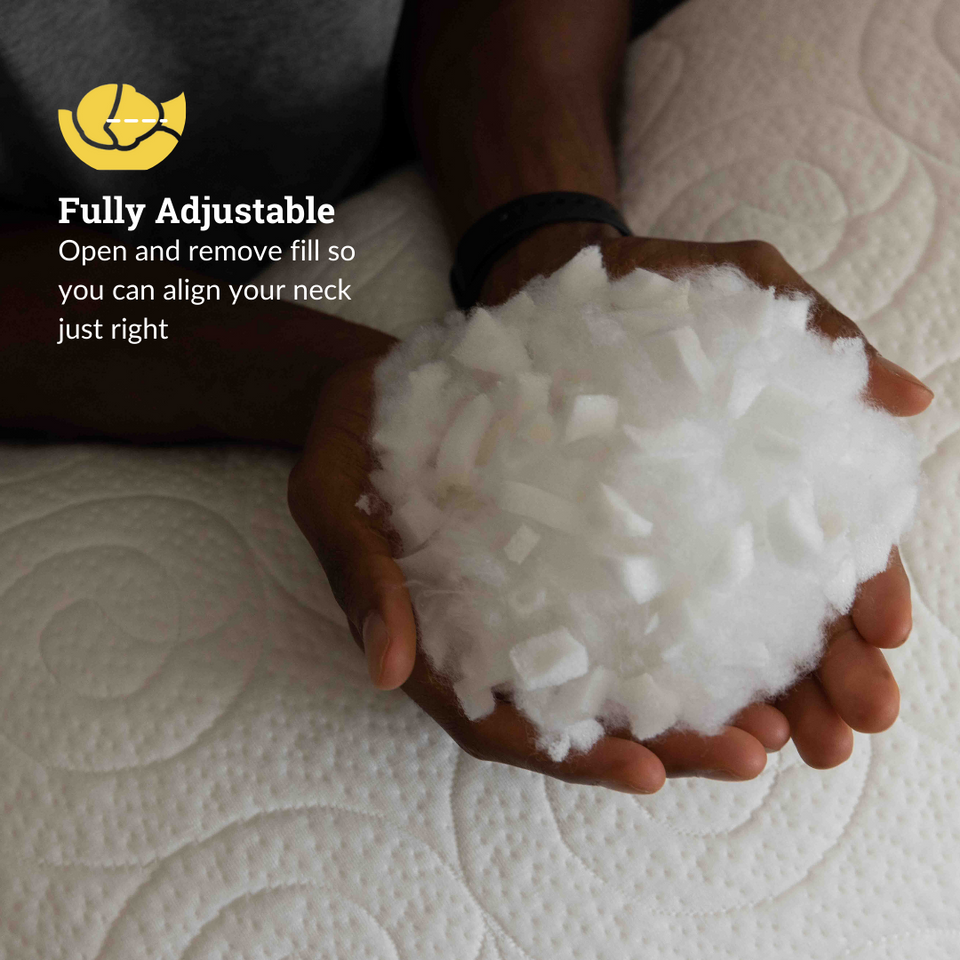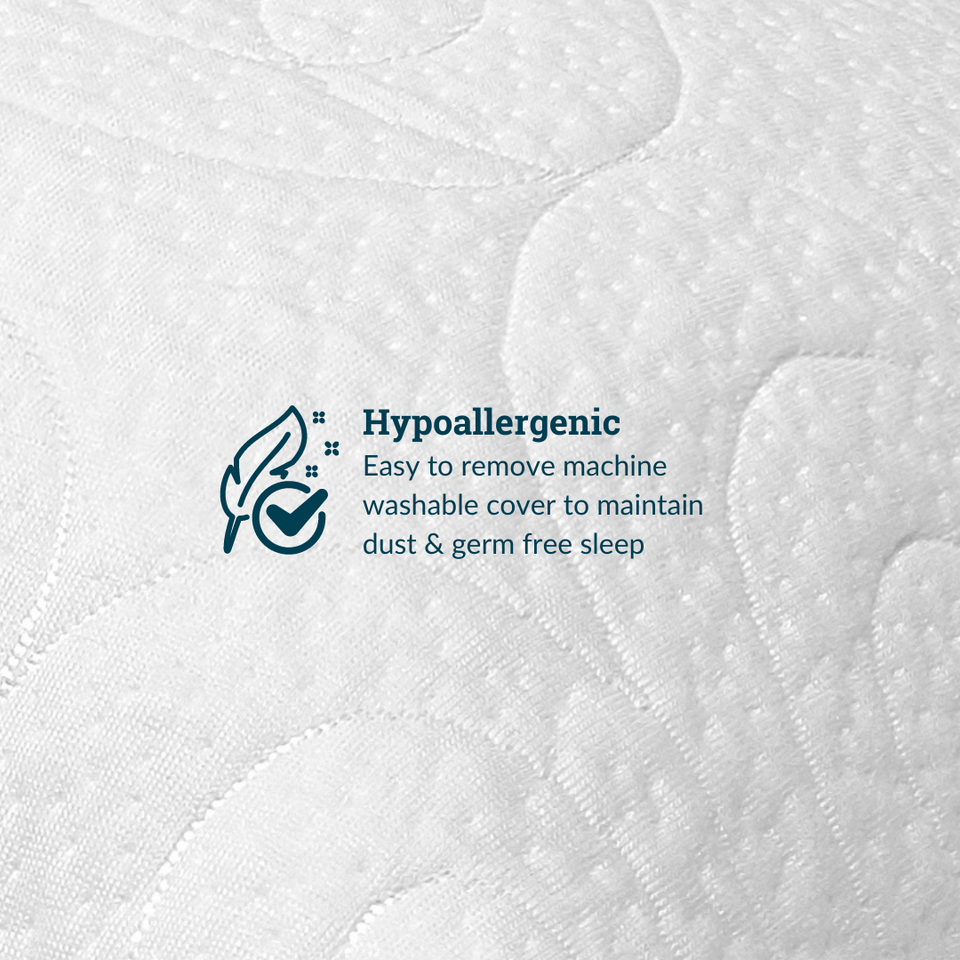 WAKE UP FEELING GREAT
What Lagoon Pillows Do For You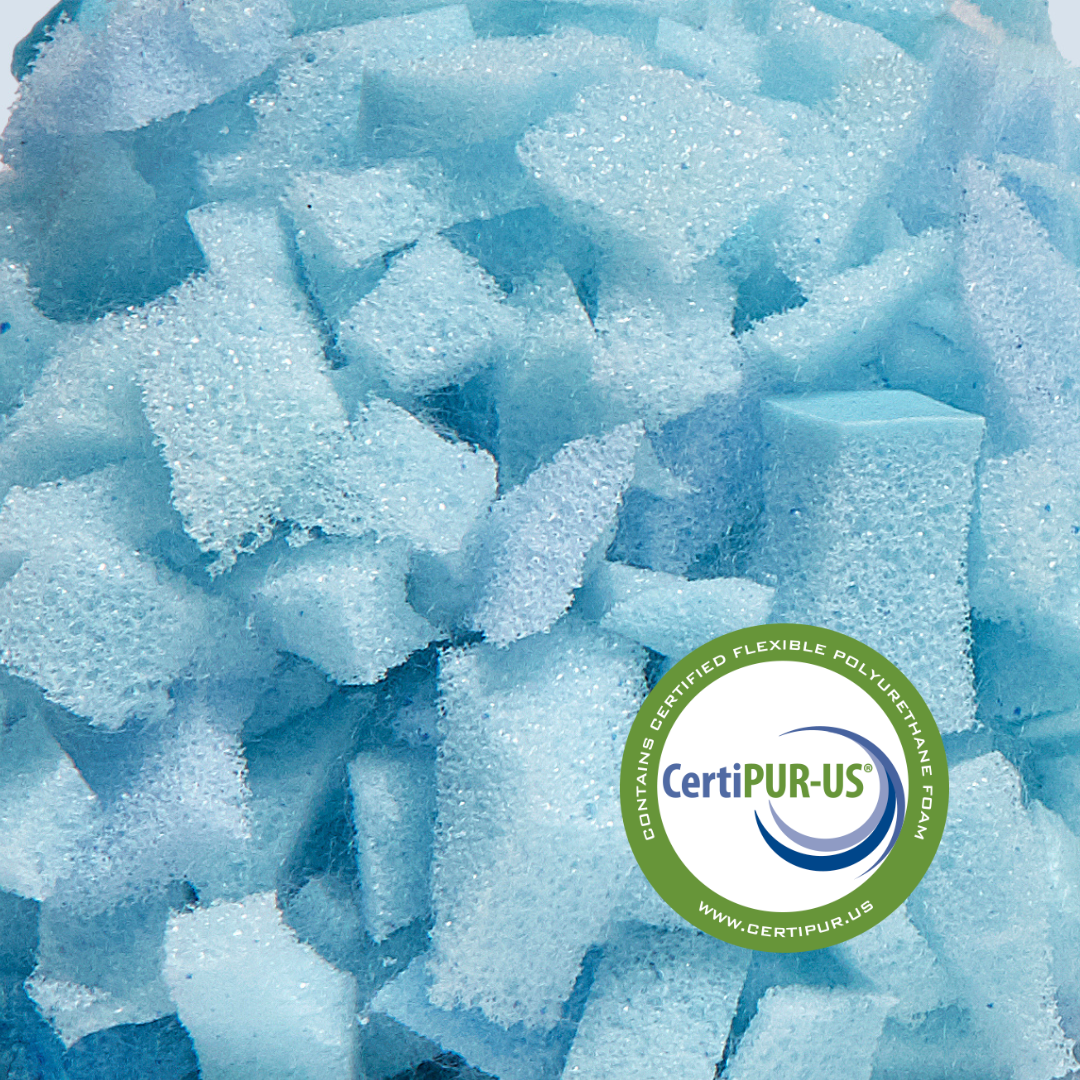 Cooling Memory Foam for the Win
The Otter is stuffed full with gel-infused memory foam, to give sleepers proper support AND keep them cool throughout the night. Our memory foam is CertiPUR-US Certified, and is blended with 20% down alternative fibers to give the pillow a nice consistent feel. No lumps here!

If you're a side sleeper, this pillow is going to give you enough loft, but if its too full for other versatile sleepers, reach your hand inside to take out a few handfuls of foam (and possibly even save them for later).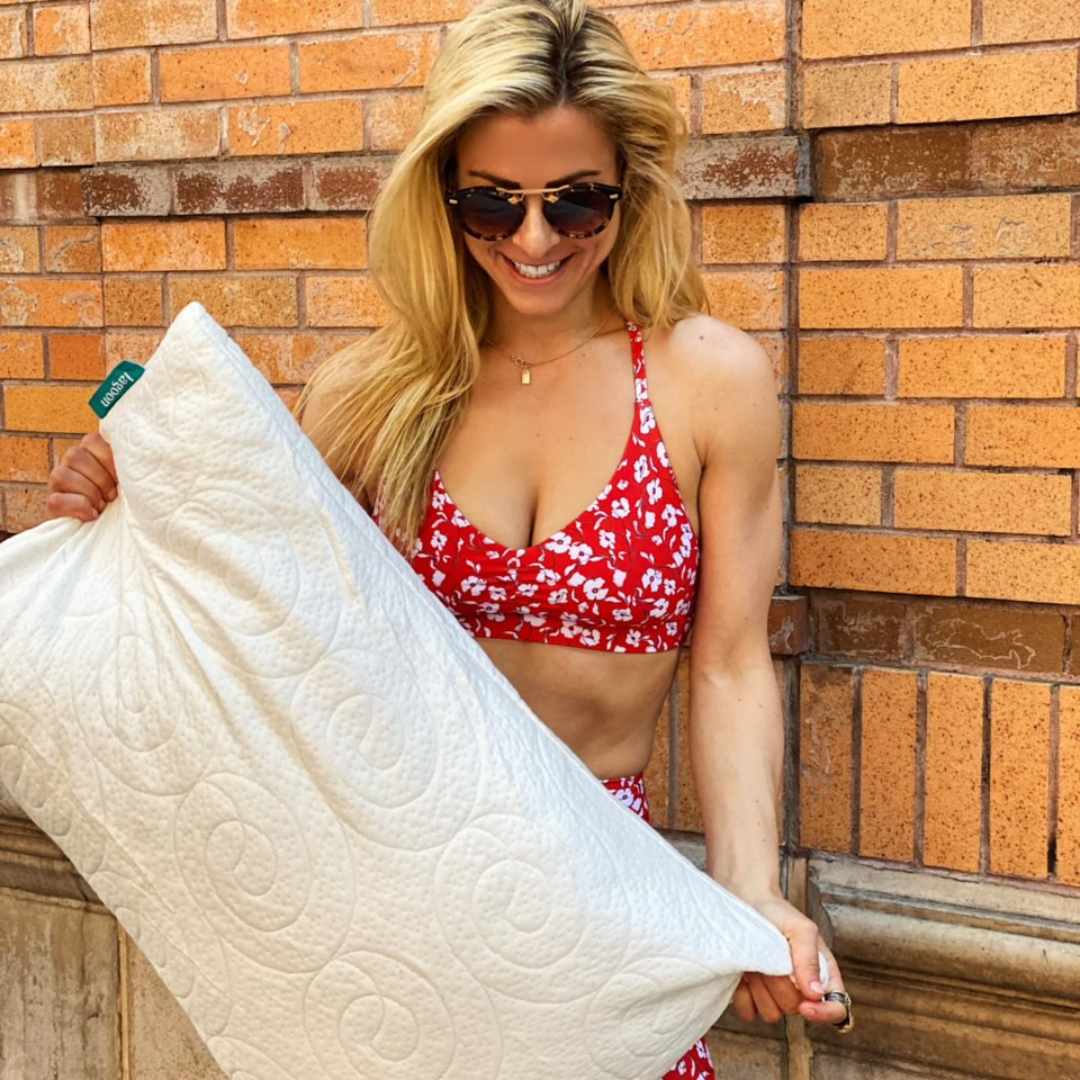 Join #Team
Join #TeamOtter
Meet Casey, the inspiring health and fitness instructor from New York City who's our lead for #TeamOtter. When she's not training others, or on the bike leading classes, she's prioritizing her sleep so that she can optimize her performance.

She loves the Otter and now she's finally sleeping through the night - and is preaching the word that high-performance athletes need their quality sleep!

Casey, you're an awesome ambassador for #TeamOtter. Keep getting those quality Zzz's and accomplishing great things every day.
RESULTS DELIVERED
Reviews from the Pack